U.S. "obsessed" with controlling Internet, Spain's Garzon says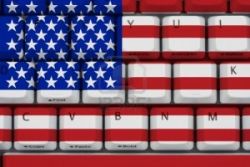 The Spanish former judge who indicted late Chilean dictator Augusto Pinochet said here the United States "has an obsession about intervening in or controlling the Internet."
"One cannot accept that national security is all that matters, but there is that risk nowadays," Baltasar Garzon said during a roundtable as part of this week's 17th Plenary Assembly of the Latin American Forum for Telecommunications Regulatory Agencies, held in San Juan.
"A few years ago there was no sense of urgency about controlling the Internet" but now it is a priority for the United States, which poses a threat to civil liberties, according to Garzon, who currently provides legal counsel to WikiLeaks and its founder, Julian Assange.
By contrast, he said, "there is much progress in Europe," where policymakers work are drafting an Internet bill of rights.
"The European Parliament, probably, will be the most progressive and advanced forum on this matter," Garzon said ,adding that European citizens are "more aware than U.S. citizens" of their rights to access information and protect their privacy.
"It is not just an accident that the first ruling about the 'right to be forgotten - a user's right to demand that information about himself or herself be deleted from the Internet - came from the European Court of Justice."
There is in Europe "more awareness about what the limits must be," Garzon said. "There is more direct confrontation with the big data and information companies."
Garzon said he hopes the European approach, which is similar to that of some Latin American countries, will prevail over the U.S. attitude when the United Nations ultimately tries to draw up global Internet guidelines.
Recommended Reading :
* Study into cost of Spain's mobile internet charges