Orange reaches 2 million 4G customers in Spain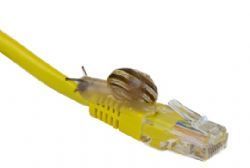 Orange Spain has announced that it has passed the milestone of two million customers using 4G technology, having added 200,000 new clients in the past month alone.
The company, which had 530,000 customers connected to its LTE network at the end of 2013, has become the leading Spanish operator in terms of 4G coverage.
Orange's 4G network now covers two-thirds of the Spanish population and the company is accelerating its deployment to bring 4G services to more than 500 Spanish towns and all conurbations with over 25,000 inhabitants by the end of the year.
Recommended Reading :
* Orange Spain brings 4G to Lorca, Murcia
* Study into cost of Spain's mobile internet charges