Spain 2015 Michelin Restuarants Guide Released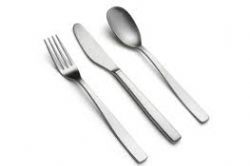 The 2015 Michelin Guide to Spain and Portugal was announced earlier on Thursday.
All 8 of the Iberian Peninsula's eight three-star restaurants for 2014 have retained their stars, however neither Spain or Portugal saw any new three Star restaurant join their ranks for 2015.
Meanwhile, Spain's Aponiente in El Puerto de Santa María was appointed two-star status.
The 2015 Michelin Guide for Spain and Portugal also features 21 new one-star restaurants, with the majority of the new additions being located in Madrid, Spain.
In total the 2015 Michelin Guide to Spain and Portugal features 8 three-star restaurants, 21 two-star restaurants, 154 one-star restaurants, and 229 Bib Gourmands, a small increase from last year.
Recommended Reading :
* Spain sees closure of 27 bars per day during crisis
* Spain to enforce pointless EU law from midnight
* Spain dominates 2014 Michelin world's top 50 restaurants list