Corvera Airport 'to open mid-December'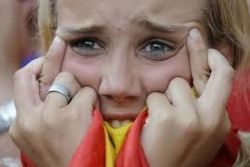 Ryanair, Air Europa and Air Berlin have all expressed an interest in commencing routes to Murcia' Corvera International airport, which is expected to commence operations in just a few week's time.
The regional Minister of Works, Manuel Campos, told journalists how if all regulatory procedures go according to plan, and certificates and licences successfully issued, the facility should go on to be open to the public, and for commercial flights to commence from the start of April 2015.
Corvera Airport features just one 28'500 sqm terminal building capable of handling 3 million passengers per year, with a single 3'000m long x 45m wide runway able to accommodate some23,000 operations per year.
The consortium behind the operation and management of the Airport, Aeromur, along with the regional government of Murcia still need to agree a package of compensation with AENA for the subsequent closure of the region's San Javier airport, expects to take place some time in 2016.
Recommended Reading :
* Corvera Airport certificates required end 2014 or new application required
* Corvera Airport Statistics Confusion