Spain launches EU282 mln state telecoms tender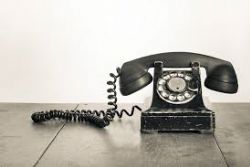 The Spanish government has published a tender worth around EU282 Mln to provide a single telecommunications network to all government bodies by September 2015.
The contract is just the first phase of a four-year consolidation of telecoms services encompassing 12 government ministries and 52 dependent agencies.
According to EFE, the contract is expected to cover 2,889 offices throughout Spain as well as 470 in 125 countries abroad. The total number of internal users will be around 125,000.
The services included in the contract have been divided up into four lots: multi-service corporate network and fixed telephony services (EU163.3 Mln), mobile communications (EU27.8 Mln), internet (EU15.6 Mln) and the international network (EU38.7 Mln). Companies have been given until 14 January 2015 to submit their bids.
Recommended Reading :
* Study into cost of Spain's mobile internet charges
* Jazztel and Vodafone Spain charging for paper bill 'illegal'