50% of Spanish Adults Speak a 2nd Language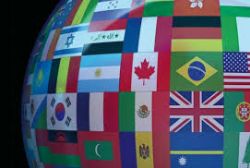 A Spanish Careers and Recruitment website has reported how the average working-age European national speaks a total of 2 foreign languages.
However, Primer Empleo says that Spanish workers do not even average 2 languages - including Castilian - due to the fact that so many regions have their own language.
According to research by the Centro de Investigaciones Sociológicas (CIS), 50% of Spaniards aged from 25 to 64 speak at least 1 Foreign language, putting them third from the bottom of the table of all 28 EU Member states.
Whilst the CIS points the finger of blame at the country's education system for its limited curriculum when it comes to teaching a foreign language, it notes that schools who teach a regional language in addition to Castilian are disadvantaged.
By language, 25% of the above age group speak English and 9.6% speak French as a second language, which was generally learned at School, whilst an increased number of people learned German and Portuguese at night school as adults.
The Portal notes that Employers mostly request English as a second language, followed by German and French.
English overtook French in terms of popularity of languages taught in schools in 2002.
Although European languages are the ones most requested by Employers, a recent increase in popularity has been seen in Arabic, Japanese, Chinese and Russian as Spain seeks to develop trade partners from outside the EU.
The high levels of unemployment seen in Spain over recent years also means that Employers are demanding more from their Employers, with 60% of all jobs advertised call for a University degree and fluency in at least one other foreign language.
Primer Empleo suggests native English jobseekers resident in Spain, who may already be fluent in Castilian, to consider learning a second foreign language to increase their prospects of employment.
Recommended Reading :
* Spanish to become dominant language in UK Schools
* Catalan language revival fuels backlash in Spain