Spanish Gov't NOT EU to fund Paramount Murcia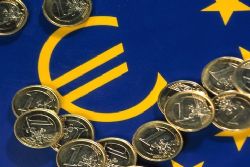 The Spanish Government last week confirmed that, although approved by the EU, they will finance the EU16.2 Mln grant for the Paramount Murcia theme park project, and not funded from the ERDF as announced earlier in the year.
The application was approved by the Governing Council of Regional Economic Incentives departments of the Ministry of Finance, where the project exceeded the requirements set for investments of this nature.
The grant equates to 8% of the total cost of the Project at EU200 mln, and will not be paid until the project is completed and all the required licences are in place - expected to be early 2017.
However, the Government did not rule out the possibility that further supplementary aid from the EU might be applied for once the park has opened to the public.
As with all state-funded projects, the EU's Directorate General for Competition has to grant permission for the funding to go ahead , which was approve in October.
The department then gave Commissioner Joaquin Almunia the go-ahead to formally approve the funding, whilst similar approval for the regional government of Murcia's loan to the operators of Corvera Airport is still under review. However, whilst the Central Government's grant for Paramount Murcia stands at EU16.2 Mln, the regional government of Murcia's 'loan' to Corvera weighs in at EU182 Mln.
It was back in 2012 that Proyectos Emblemáticos Murcianos SA (Premursa) applied for regional aid for the development of the theme park, however on that occasion this was denied due to the land : capital requirement ration not meeting Bank of Spain requirements.
Recommended Reading :
* EC approves EU16 Mln Paramount Murcia subsidy
* MEP questions legality of Paramount Murcia subsidy