Spain names best .es domain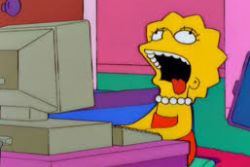 Spain's industry ministry and internet development agency Red.es have announced the winners of the inaugural awards for the best .es portal in a number of different categories, including e-commerce, digital newspaper, arts and corporate website.
The awards were launched to celebrate the 25th anniversary of the registration of the first .es domain name in 1989.
Imaginarium.es was voted best .es website 2014 and also won the e-commerce award.
The winners in the other categories were Liga de Fubol Profesional, El Tenedor, Rusticae, El Mundo, Museo Reina Sofía, Real Academia Espanola, Medicos sin Fronteras, ING Direct, Doctoralia and Arsys.
Recommended Reading :
* US 'Obsessed' with controlling Internet, Spain's Garzon says
* Study into cost of Spain's mobile internet charges