Vodafone Spain to remove permanence clause from Ono homes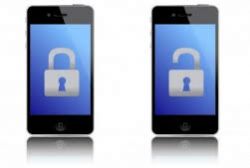 Vodafone Spain has decided to remove permanence clauses for customers whose homes are connected to the network of Ono, the Spanish broadband provider it acquired earlier this year for EU7.2 Bln.
The move applies to ADSL and fibre optic contracts and would allow customers to sign up to one of Vodafone's improved broadband offers, reports website El Confidencial Digital.
According to Vodafone, only 25% of users whose homes are connected to Ono's network subscribe to one of the broadband plans offered by Vodafone or Ono.
Vodafone completed its acquisition of Ono on 23 July and recently confirmed that Ono had already contributed some £199 million to its service revenues and £86 million to EBITDA since that date thanks in part to the cross-selling of products.
The integration of Ono's network covering 7.2 million homes helped Vodafone increase its FTTH network to some 8 million households.
Recommended Reading :
* Jazztel and Vodafone : Charging for paper bill 'illegal'
* Spain's worst mobile phone operator : Survey