Spanish Embassy dodges Irish builders bill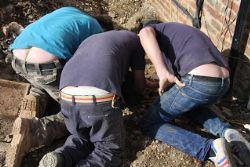 The Spanish embassy is not entitled to claim sovereign immunity from legal action by a firm of Irish engineers for payment for work it says it carried out in preparing for the refurbishment of the embassy's commercial offices in Dublin, the High Court has ruled.
NJ O'Gorman and Associates, Castleside Drive, Rathfarnham, Dublin, claims it is owed €36,450 for engineering services relating to the refurbishment of the Molesworth Street offices.
High Court president, Mr Justice Nicholas Kearns ruled that the relationship between O'Gormans and the embassy was an ordinary commercial activity and did not attract the immunity from being sued by another state which a sovereign state has under international law. The judge was told O'Gormans were asked in 2008 to prepare a report on what work needed to done to the embassy's offices in the city.
The firm carried out the work and were paid but say they did further works which they were not paid for and which the defendant denied they were engaged to do, Liam Bell BL, for Spain, said.
Counsel said the matter went before the circuit court where his side pleaded immunity from suit under the rule of international law that sovereign states cannot be amenable to the laws of other states.
The circuit court dismissed this claim and a High Court appeal was lodged.
Mr Bell said their case rested on the argument that the activities of employees of the embassy are designed to advance the interests of Spain and strengthen its ties with Ireland.
Recommended Reading :
* Colombia and Spain to share Embassies abroad
* More Irish robbed in Spain than any other foreign country