What owners of a Spanish vehicle 7-10 years old need to know...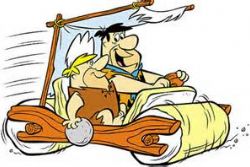 The Department of Traffic (DGT) has begun a program of writing to Spain's estimated 5 Million owners of a licenced road vehicle between 7 and 10 years old, with the purpose of advising them of the legal status of the vehicle and reminding owners in the event the details may be incorrect, and need to be updated with the DGT.
The initiative is the 2nd Phase of monitoring the condition of older vehicles following a similar letter being sent out in November 2013 to owners of vehicles in excess of 10 years old.
The first phase revealed how a total of 400,000 vehicles were incorrectly registered with the DGT - either registered to an incorrect owner, or since taken off the road - and were subsequently removed from the database.
When such a letter is received :
When an owner receives a letter stating correct information, no further action is required.
However, when the letter states information that is incorrect the Provincial Traffic Authority must be informed in order that the appropriate corrections to the database can be made.
No longer the legal owner ?:
In the case of the recipient of the letter no longer being the legal owner of the vehicle, a notification to this effect can be made at any Spanish post office.
To do this you must present :
* The DGT's official change of ownership request form (which can be downloaded from the foot of the DGT website, by clicking the link to the page at the foot of this article)
* The contract / Bill / Receipt confirming the sale of the vehicle
* Copy of the Informe for the vehicle in question
* NIE
* Proof that the EU8.20 Fee has been paid into the Bank, using Modelo 791 (Which can be downloaded from the foot of DGT website, by clicking the link at the foot of this page)
Once the Post Office clerk has verified the documents you will be given a receipt and the paperwork will be sent on to the DGT for processing.
# Tip : Take photocopies of everything
However, a grey area seems to exist in the event of the receipeint of the letter being unable to prove that he has actually sold the car (IE no Bill / Contract), OR if the vehicle no longer exists. Under these circumstances the DGT suggests that an appointment if made in person at the Provincial Traffic Office to plead your case - remember to take along the documentation listed above, plus anything else which might help your claim.
Recommended Reading :
* DGT : Link to original article & documents (In Spanish)
* Spain's most popular driving infractions : DGT report