70% of UK Expats in Spain 'Lifers'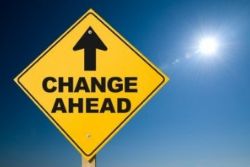 The UK has the 8th highest level of expatriation anywhere in the world.
Every day, approximately 400 Brits leaves the UK to start a new life abroad. The total number of Brits living as expats is now estimated to be 5.5 million worldwide.. The obvious questions when it comes to UK expats is where they're going, how long for, and why ?
Due to information provided by the UK government we're now able to consider possible answers to all 3 of those questions :
WHERE Are British Expats Going ?
The most popular destination for British expats by a long way is Australia, boasting 1.2 million Brits at present, followed by the USA with 700,000 and Canada only just behind with 675,000 expats. Other popular destinations for Brits leaving home shores include New Zealand, France, Spain and Germany. That said, all those countries added together can't boast as many expats as Australia alone.
According to Wikipedia, in April 2014 the number of British-born Expats officially registered as resident in Spain stood at 297,229.
WHY are British Expats Leaving ?
It's easy to assume that expats only leave their home country to escape some kind of problem - such as the weather - that they'd rather not deal with day in, day out. However the research suggests that Brits are more likely to leave the UK for something more than to escape something.
The most popular reason for leaving the UK - accounting for 40% of all British expats - is leaving to accept a definite job offer in another country, where expats often receive a "premium" and are paid more than local workers, making such a move more profitable.
There are of course other reasons for moving abroad, with the 2nd most popular reason for moving abroad is to join someone else who is already there. Based on the recent statistics, fully 23% of British expats leave home for this reason while 18% leave the UK to speculatively seek work.
Surprisingly, just 4% of expats leave to study overseas, which can be one of the best possible routes to permanent or semi-permanent residency in a new country.
WHEN Are British Expats Coming Home ?
The last question posed was whether British expats are heading abroad for a short period of time or whether they're planning to stay for longer. As it turns out, the length of stay depends significantly on which country expats are moving to.
Expats leaving for the USA expect to spend the least amount of time in their adopted country. In contrast, half of all Brits in Australia plan to stay there for four years or more. The figures are even greater for Canada (58%), Spain (70%) and France (75%).
Recommended Reading :
* Tempting Expats Abroad : What is Impressing Brits Overseas ?
* 68% of British expats Happier Abroad