Spanish region bans use of smartphones in schools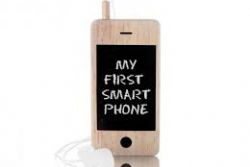 The government of the central Spanish region of Castilla-La Mancha has become the first in Spain to ban schoolchildren from bringing smartphones into classrooms.
Although the majority of Spain's schools already have rules in place prohibiting the use of such devices, teachers often have no choice but to turn a blind eye in view of the sheer number of pupils with phones and the lack of parent support.
Castilla-La Mancha has now given legal backing to the schools and banned mobile phones to help teachers fight against class interruptions as well as frequent cases of cheating and cyberbullying. Schoolchildren will have to stay in during breaks if they are caught using their smartphones and may even be put into detention if they repeat the offence. However, the legislation does allow pupils to use mobile phones "in cases expressly provided for under the school's educational project, or in exceptional and duly accredited situations".
Recommended Reading :
* New Smartphones launched into Spanish market
* Google dominates Spanish Smartphone market