Spain Hosts China - Catalonia Tourism Meeting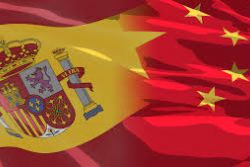 Earlier this week the Catalan Tourism Agency hosted a meeting between Chinese tour operators and local businesses in Barcelona, with the aim of helping local companies build relationships with China - with specific regard to tourism.
Catalonia remains one of the favorite locations of foreign visitor to Spain, attracting around 15 million international tourists in the first 10 months of 2014.
Spain as a whole welcomed some 60.66 million of foreign tourists in 2013 and expects to exceed this figure in 2014. However, only 0.25% of Chinese international tourists chose Spain as a destination in 2013.
Spain's National Institute of Statistics (INE) places the number of Chinese citizens officially resident in Spain at close to 200,000 - 0r 2.6% of the population as a whole - increasing 503% since the year 2000.
Recommended Reading :
* China advises tourists how to behave in Spain
* Spain and China sign EU3 Bln business deal
* Spain leads the way in Chinese-Friendly tourism