Spain allocates EU52 Mln for rural broadband deployment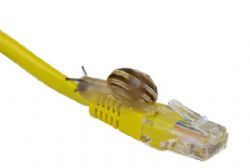 Spain's industry ministry has announced that it will be allocating a total of EU52 Mln in aid for the deployment of broadband technologies in rural areas, one of the main objectives of the digital agenda.
Around EU45 Mln in loans plus EU7 Mln in direct subsidies will be handed out to 64 projects, 38 of which will involve expanding FTTH (Fibreoptic to the Home) to 301,000 households and businesses over the next 3 years.
The remaining funding will be used for backhaul projects and the deployment of networks based on the latest radioeletronic systems.
According to the industry ministry, around 56% of Spaniards currently have access to broadband at speeds above 100 Mbps, while 82% have 10 Mbps broadband, but there are still half a million households with non-existent or extremely limited internet access.
Recommended Reading :
* Telefonica prices 'too high' : Watchdog
* EC criticizes Spain for high price of standard broadband