Spain retail sales post biggest rise in a year in Oct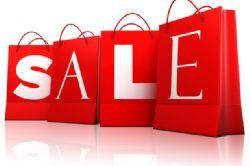 Spanish retail sales rose 1.0% year-on-year on a calendar-adjusted basis in October, the biggest increase in 12 months after September's figure was revised downwards, according to data from the National Statistics Institute (INE) on Friday.
That follows a revised 0.8% increase in retail sales in September versus a rise of 1.1%.
Retail sales have grown six out of the past seven months after a three-year period when they mostly fell during a long-running economic downturn.
Recommended Reading :
* Lidl Spain defends underpricing wine
* Spain September retails sales up 11% year on year