Contribution by Spain Lifts UN Green Climate Fund to $9.7 Billion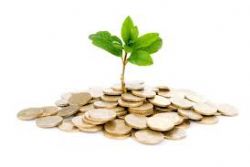 A UN fund to help poor nations cope with climate change is nearing its $10 billion target of initial capitalization after Spain made a pledge.
Spain promised EU120 Mln to the Green Climate Fund, bringing total contributions from 22 Nations to $9.7 billion, the fund id today in an e-mailed statement.
The fund is meant to channel a portion of the $100 billion a year in climate-related aid that industrial nations promised in 2009 to bring to developing nations by 2020.
That aid helps smooth negotiations among 190 nations that will start next week in Lima, Peru, about reining in fossil fuel pollution, a discussion the UN is hoping will produce a global deal next year that restrains emissions in all nations.
Recommended Reading :
* Taxes, fees : Spain's battle between utilities and solar
* Spain announces details of green energy subsidy cuts