Spain's Jazztel to launch 4G services next week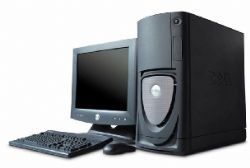 Spanish operator Jazztel is set to become the first MVNO in Spain to offer 4G services to its customers, starting next week, reports Expansion.
The operator announced earlier in the year that it would be launching 4G services at some point this year, with its CEO Jose Miguel Garcia confirming that Jazztel was working with Orange Spain to complete the work needed to launch 4G services.
Orange has since made a EU3.4 Bln cash offer to acquire 100% of Jazztel's shares but the MVNO is to press ahead with the 4G offer to its 1.7 million customers before the deal goes through.
The launch of Jazztel's 4G services comes less than ten days after Spain's telecoms regulator, CNMC, ordered the country's main 4G network operators – Telefonica, Vodafone and Orange – to guarantee wholesale access to their 4G networks.
The main network operators are now obliged to negotiate "in good faith" with the MVNOs and to guarantee "reasonable prices" for 4G services. In addition, the MVNOs can request the CNMC's intervention if they are unable to reach an agreement with the 4G network service providers.
Recommended Reading :
* Spain allocates EU52 Mln for rural broadband deployment