Spain Arrest Criminal Ring Specialized in Offering Moroccans Fake Marriages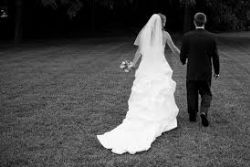 Spanish authorities said they have dismantled a criminal network which specialized in offering Moroccans fake marriages and false documents.
The dismantling of the human smuggling ring led to the arrest of 18 people in southern Spain, the Spanish police said in a statement.
The network was targeting young Moroccans seeking to legalize their situation in Spain by offering them fraudulent employment contracts in fictitious companies and to marry Spaniards for a limited period of time until they obtain residency documents.
The Moroccans had to pay the network a sum of EU10,000 in exchange for these 'services', including EU2,000 for the potential husband or wife.
The police said that the investigation had begun in April in the city of Jaen in southern Spain following the detection of several Moroccans with 'suspect' documents demanding regularization of employment contracts and marriage contracts.
During the searches, the Spanish police seized several documents including employment contracts, Social Security registration documents, marriage contracts, passports and residence permits.
The police added that the operation will lead to the arrest of more people involved with the network.
Recommend Reading :
* Spain accused of violating EU border laws in Ceuta and Melilla
* Morocco admits 'dysfunctions' led to immigrant invasion of Spain