Spain has highest life expectancy in EU : OECD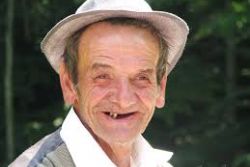 The Spanish have the highest life expectancy and 2nd lowest fertility rate, according to 2012 study of all EU naions released by the Organization for Economic Co-operation and Development (OECD) on Wednesday.
Data released in the report details how the average Spaniard can expect to live 82.5 years, while the average Spanish woman now gives birth to just 1.32 children in their lifetime.
The Italians (82.4) and the French (82.1), which benefit from the so-called "Mediterranean diet," follow Spain.
Spaniards are slightly above average in some habits which can be considered to be unhealthy with 23.9% admitting to being smokers, above the EU average of 22.8%.
They are slightly below the norm for alcohol consumption. The average Spaniard drinks 9.8 liters of alcohol per year, well above the 6.1 liters in Italy, but below the 12.7 liters in Lithuania.
Meanwhile 16.6% of Spaniards are clinically obese, slightly below the 16.7% EU average and well below the 28.5% obesity rate in Hungary.
The OECD highlights Spain dedicates 9.3% of its GDP to health spending with the average spending per Spaniard EU2,243, above the EU average, but around 50% lower than in the Netherlands, Austria, Germany and Denmark.
Finally Spain's fertility rate is 1.32 children born to each woman, slightly higher than the 1.30 in Poland and considerably lower than the EU average of 1.56.
Recommended Reading :
* Spain's Health Minister Resigns
* Western Africa 'better placed thann Spain to combat Ebola'