Google : Supporting 'Lazy' Visitors to Spain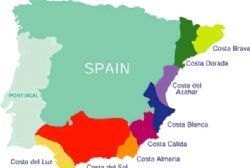 Armchair Tourists are rejoicing the fact that they can now discover the many sights of Spain without leaving the comforts of their own home.
Google's 'Street View' service has travelled the length and breadth of Spain, capturing image data of over 50 locations, from Madrid to Barcelona to Granada.
Amita Khattri, Google's Street View Program Manager told the press "The Iberian Peninsula has a rich and varied artistic, architectural and cultural legacy. Roman remains, Al-Andalus, Gothic splendor and 19th century Catalan modernism are just a few examples of what you might see travelling around Spain's cities and countryside. And starting today, people all over the world will be able to explore 50 new iconic locations in Spain with Street View on Google Maps".
Specific points of interest include the Congress of Deputies and Leon Cathedral.
The images were taken using Google's backpack camera system which allows the operator to move around as the entire view is filmed. However, the technology employed at times had to become a little more advanced, with the camera systems being conveyed on a trolley-like vehicle, or even being towed on a rig behind a tricycle.
Those curious, and wondering what all the fuss is about can visit the relevant pages of Google Street View by clicking the link >> HERE<< .
Recommended Reading :
* Google offers FREE 1 minute phone calls between Spain - UK
* Spain to see 'Google Tax' effective Jan 1st