Spain's PM Rajoy says would stand for election again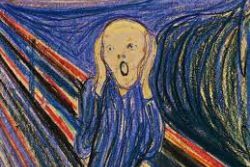 Spanish PM Mariano Rajoy said on Saturday he would stand for election again if put forward as a candidate by the ruling People's Party (PP), a government spokeswoman said.
Rajoy, who also said he had no intention of calling early elections, made the comments to reporters on the sidelines of an event in Parliament in Madrid, the spokeswoman said.
The PP has been plagued by a number of corruption scandals, and former Health Minister Ana Mato resigned from her position last month after she was named in court documents linked to a long-running graft investigation.
true
The PP itself has been named as a suspected beneficiary of a kickback scheme in an earlier stage of the investigation which has uncovered a web of payments made to PP politicians in return for business contracts, damaging the government's credibility at a time of acute economic hardship for many Spaniards.
Surveys indicate that corruption is the second-biggest concern for the electorate after unemployment, and that disillusionment with the two main political parties has fueled support for a rising leftist newcomer, Podemos ("We Can").
Rajoy apologized in October for corruption scandals affecting members of his party and has introduced laws to clean up Spanish politics ahead of a parliamentary elections next year.
Recommended Reading :
* Podemos most popular party in Spain
* Nov 20th 2011 : Flashback to Rajoy's 1st address as Spain's new PM