Spain's Podemos slips in opinion poll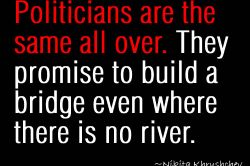 Spain's newest political party Podemos lost its lead to the opposition Socialists in a major opinion poll published on Sunday, with the ruling People's Party (PP) continuing to lag both.
The Metroscopia poll published in newspaper El Pais showed the Socialist party PSOE winning 27.7% of the vote and Podemos coming 2nd with 25%.
Podemos ("We Can") has challenged Spain's two-party system on a leftist, anti-establishment ticket but its economic manifesto released last month rowed back on earlier pledges to cut the retirement age and default on national debt.
The center PP trailed in 3rd place with 20%, leaving the ruling party in much the same position as a month ago, when another Metroscopia poll showed Podemos in the lead.
PM Mariano Rajoy's party has been dogged by corruption scandals. Last month, Ana Mato stood down as Health Minister after being named in a long-running court investigation into a kickback scheme.
Rajoy told journalists on Saturday he had no intention of calling early elections and that he would stand again as a candidate for prime minister if selected by his party.
He secured the lowest approval ratings of any Spanish politician in Sunday's poll, however, with eight out of 10 of those surveyed registering disapproval with his performance.
Pablo Iglesias, the pony-tailed university lecturer who leads Podemos, got the least negative response but a majority disapproved of his performance, a sign of Spaniards' lack of faith in their politicians.
A separate poll, published in Catalan newspaper La Vanguardia, showed the two main Catalan separatist parties, CiU and ERC, failing to get a combined majority for the first time since regional elections in 2012.
The Metroscopia poll surveyed 1,000 people by telephone across Spain on Dec. 2 and Dec. 3. The Feedback poll for La Vanguardia surveyed 1,000 people in Catalonia.
Recommended Reading :
* Podemos 'most popular party in Spain'
* Podemos manifesto 'coming as soon as possible'