Alertcops Smartphone App Rollout Success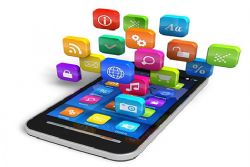 Technology - A new smartphone app created in Spain and launched earlier this year has proven so successful that the app is being rolled out across the country.
Launched early August 2014 in the provinces of Malaga, Alicante and Madrid, "Alertcops" has been rolled to almost all provinces within the country, with the remaining scheduled to be implemented by early 2015.
Designed to be simple and easy to use, the app has an intuitive user interface enabling users to report incidents or crimes quickly and fluidly.
The app can also send geo-location information to law enforcement agencies enabling them to quickly respond to the exact location of the incident.
Since its release, the app, the first of its kind in the European Union, has already received more than 65,000 downloads and the number is climbing. After downloading, users simply have to register their details and the app is ready to use in the event of an incident or emergency.
Currently only available on Android and iOS, plans are already underway to develop the app for other smartphone platforms.
Future versions of the app will include the ability to send photos, videos and even chat with Police services as well as the ability for the Police to alert users about situations or risks in their area.
Recommended Reading :
* 1 in 4 Spanish adults 'Internet Addicts'