Corvera Airport 'reaches critical stage'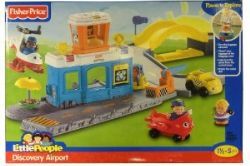 Patricio Valverde, President of Aeromur, the concessionaire of Murcia's Corvera Airport, last week apologized for being unable to attend an event planned by Ramón Madrid, dean of the College of Economists of Murcia, for regional business leaders to discuss the future of major infrastructure projects in Murcia.
In a letter of apology, Valverde explained that matters at Corvera Airport had "reached a sensitive point" before going on to maintain that the airport is "key" to the future of the region and that "the final certificates will be delivered within the next few days".
However, he did commit to discussing the issue of the Airport's importance in regional infrastructure at any future meeting which might be held.
After reading the letter to the delegates of the meeting, Madrid said how he understood Valverde's reasons for being unable to attend, and wished the project well given it's importance to the region.
Recommended Reading :
* Corvera Airport to open 'Mid December'
* Corvera Airport to cost Murcia 'as little as possible'