Fans group slams Spain over 'ultras' crackdown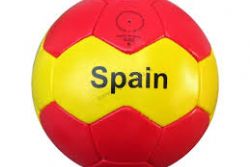 Europe's main fans group has criticised Spain over new measures designed to crack down on violent and abusive supporters' groups known as "ultras", labelling them "short-sighted" and warning of "fatal consequences".
La Liga clubs, Spanish soccer authorities and the government have vowed to banish ultras from stadiums and their surroundings after a Deportivo La Coruna fan was killed in apparently organised fighting near Atletico Madrid's stadium before a league game on Nov. 30.
As well as banning known ultras groups, fans who sing offensive chants in stadiums are also being targeted.
The Football Supporters Europe network (FSE), which has members in 42 countries, said on Tuesday the measures would affect fans who are neither violent nor abusive.
"First of all, there is great reason to doubt that mass punishments meet constitutional principles," the FSE said on its website (www.fanseurope.org).
"Furthermore, which is even worse, these measures also threaten a vast majority of young supporters, who are organized in these groups and never behaved in a violent or racist way before," they added.
FSE said it was obvious that what it called short-sighted collective sanctions were welcomed in the media and might provide an easy answer to public pressure.
"On the other hand, though, it is a fact that they do not lead to a long-term reduction of violence and/or problems like racism and discrimination in Spanish football, problems which had been neglected for many years," it added.
"We call for the development of alternative approaches which can preserve all the positive elements of a vibrant fan culture without defending those who are evidently promoting racism or violence in and around Spanish stadiums."
In a sign officials from Spain's professional league (LFP) are determined to stamp out abuse in stadiums, the LFP said it would report five clubs whose fans chanted offensive slogans in matches over the weekend.
Real Madrid, Barcelona, Deportivo, Rayo Vallecano and Granada would all be denounced to a government commission which would then decide whether to refer them to the Spanish federation's competition committee for sanction, the LFP said.
Spain's state secretary for security said the security coordinators at Atletico and Deportivo had been relieved of their duties for failing to keep police informed ahead of the violence in Madrid.
"Information from clubs is vital so that the security forces can do their job rigorously," state secretary Francisco Martinez told parliament.
Recommended Reading :
* Spain to seek to banish Ultras after fan death