Google News Spain to Close Operations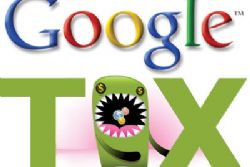 Google has announced it is to close its Spanish arm of Google News in response to legislation passed by the Spanish PP Government earlier this year. The new legislations, dubbed the 'Google Tax' was passed into law in September following pressure from Spanish media lobby groups who claimed Google was making money out of copyrighted content published on their own websites.
The "Google Tax" law meant Google would have to pay publishers a fee for using Spanish news publishers content in their news search indexes.
However, in reality Google doesn't make money from Google News but in fact used the service to drive user traffic to each of their websites.
Germany introduced similar legislation in 2013, which saw Google removing news publishers from their German news search index. The catastrophic result was a nosedive in traffic to those publishers websites and ultimately a significant drop in revenues for them. Google reintroduced the publishers after reaching agreement with them, effectively meaning publishers opted out of the law.
In Spain however, this opt out was not permitted and actually written into the legislation. Whether publishers agree or not, a fee would have to be issued for the use of their content on news search engines and aggregators, with a separate agency being created responsible for issuing and collecting fees along with the ability to fine websites up to €600,000 for those who do not comply.
The decision to close Google News comes as no surprise. Analysts had predicted earlier this year that Google News would shut up shop in Spain if the legislation was passed into law.
Whilst publishers of news content may have struck a moral victory, their meddling will no doubt equate to reduced visitor number traffic, revenues and ultimately job losses.
Google have announced the Google News service in Spain will be discontinued from 16th December 2014.
Recommended Reading :
* Google : Supporting Lazy Visitors to Spain
* Spain to see Google Tax effective Jan 1st