Paramount Murcia Under Further Pressure From Paramount London ?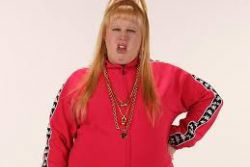 A second phase of public consultation events on the proposed London Paramount theme park were held in the Swanscombe area of North Kent last month, with over 2,000 people in attendance.
The 12 events gave the opportunity to local communities, stakeholders and interested parties to view the emerging proposals for the Resort and supporting infrastructure for what has been proposed as the UK's flagship theme park, and a serious threat to the potential success of Paramount's sister theme park in Murcia.
In start contrast to the sporadic public consultation held by the Ayuntamiento of Alhama de Murcia, to date the Developers of Paramount London have received 750 feedback forms, with respondents sharing their views on the draft masterplan, emerging transport proposals and the teams' approach to enhancing the local ecology and environment.
Some 83% of respondents approved the draft masterplan of the theme park, whislt local Ecological groups are still protesting the environmental impact Paramount Murcia will have on the area.
Fenlon Dunphy, on behalf of London Paramount, said: "It was a real pleasure to be able to show everyone that came along to our public consultation events our emerging proposals for the London Paramount Entertainment Resort. We felt it was important for local residents and key stakeholders to see how the proposals are evolving and the responses received so far have been encouraging and will help us to further develop our proposals."
Another significant contrast between the 2 projects is the availability and accessibility of information : Those wishing to check out Paramount London can visit the following website >> LondonParamount.info , whilst those of us in Spain wishing to check on the progress of Paramount Murcia can only hope to glean some useful information from the often cryptic website of >> Premursa.com .
What's more, just yesterday the BBC announced that a deal had been struck with Paramount to 'co-brand' the theme-park, meaning that attractions themed around the likes of Star-Trek, The Italian Job and The Godfather could appear side-by-side with the BBC's Doctor Who, Sherlock and Little Britain.
However, one thing that is beyond debate is the appeal of the local climate in Murcia.
Recommended Reading :
* Paramount's London Theme Park lays down foundation
* Paramount London : What lessons can Spain and Murcia learn ?