Castellon Airport is Go !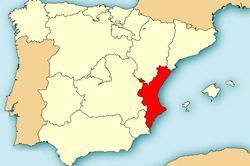 The President and CEO of Castellon airport, Alain Russel, announced earlier on Thursday that the facility has now been grated both the final certification from the Spanish Aviation Safety Agency (EASA) and - more importantly - official approval to commence operations.
After almost 4 years of inactivity, a Helicopter landed at the facility earlier this afternoon, and Russel hinted that the first Airplane could arrive at the airport within the next few days.
The CEO and President went on to suggest that Castellon Airport will go on to operate from Wednesdays to Sundays between 10.00 and 18.00, in accordance with the permissions set out on the operating certificate, however there was scope for changing this in the future.
The first commercial flight is scheduled to arrive at Castellón Airport at some point in March.
Castellon Airport 'officially opened' on 25 March 2011, under the guidance of then-president of the Generalitat Valenciana, Francisco Camps, and then-President of both the Airport and Castellon Province, Carlos Fabra. At the time both announced that the first commercial flight was expected within 2 months.
Current forecasts under the new operator of the facility, SNV Lavalin, are that passenger numbers will grow from 35,000 in year 1 to 1 Million by year 15, although details of any Airline interested in flying to Castellon are yet to be made public.
On being asked to confirm this, Russel commented that it was only right that any such statement should come from the Airlines they were currently in negations with.
The CEO also confirmed that there are now 27 staff on the payroll of Castellon Airport, which will rise to 50 as soon as flights commence.
Recommended Reading :
* Castellon Airport to open end-2014
* Castellon Airport costs Valencia EU46,300 per day