Vodafone Spain to axe at least 600 jobs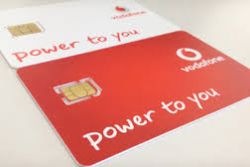 Vodafone Spain has acknowledged that it will be cutting at least 600 jobs over the coming months as a result of its acquisition of Spanish cable provider Ono earlier this year
Speaking to reporters, Vodafone Spain's CEO Antonio Coimbra said the collective dismissal would affect at least 10% of the combined workforce of the two companies, which currently stands at around 6,000 employees (3,500 from Vodafone and 2,500 from Ono).
"In processes of this nature the redundancies are usually between 10 - 30%. But in this case, I hope that it'll be closer to 10% than 30%, because the businesses are complementary," said Coimbra.
A company spokesman later told El Pais that at this stage the restructuring plans were simply "a theoretical exercise" based on similar mergers and that "nothing has been decided yet."
Vodafone completed its acquisition of Ono on 23 July and recently confirmed that Ono had already contributed some £199 million to its service revenues and £86 million to EBITDA since that date thanks in part to the cross-selling of products.
The integration of Ono's fibre network covering 7.2 million homes has helped Vodafone increase its FTTH coverage to around 8 million households.
Recommended Reading :
* Vodafone Spain to remove permanence clause from ONO homes
* Vodafone Spain unveils new international prepay tariff