Andalusia to loan out 20,000 hectares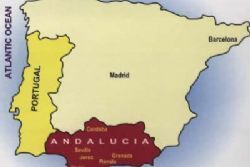 The Government of Andalusia has approved the launch of a Land Bank, which will make 20,000 hectares available to municipalities and cooperatives for their exploitation. The bank's lands have been registered by the Council of Agriculture and belonged to the dissolved Andalusian Institute of Agrarian Reform (IARA).
The land will not cease to be "public" and will only be granted for agricultural exploitation. Preference will be given to "growers implementing environmentally friendly production models, such as organic or integrated crops."
The problem, revealed in the latest agricultural census, is that, "in 2009, the National Institute of Statistics confirmed a 44.7% decrease in the number of farms over the last 10 years. In 1999 there were 1.7 million farms; a number that dropped to 989,796. However, the acreage only dropped by 10%, which means that only the smallest farms disappeared."
Municipalities will have preference and may obtain a 30% advantage in the price compared to their appraised value. "The payment may also be deferred for up to 25 years since their acquisition. Regarding the crops, preference will be given to those that are appropriate to the area and characteristics of the land and which can generate the most jobs.
Recommended Reading :
* British homeowners optimistic after Andalusia government ruling
* EU awards Spain EU829 Bln for rural development