Spain's new Citizen Safety Law Slammed by Amnesty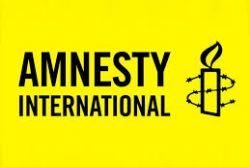 Amnesty International's Spanish operation has denounced, the new 'public safety law', claiming that it decreases the accountability of the the various security forces, and could lead to an abuse of power.
The new law, approved by the lower house of parliament on Thursday, contradicts certain basic human rights because it prohibits, among other things, recording or taking pictures of police, Amnesty International told journalists on Friday.
"Amnesty International considers that this law … poses [a] threat to important human rights, such as freedom of expression, freedom of assembly or freedom of information," Maria Serrano, Home Affairs Deputy at Amnesty International told the press, before saying how the law confers more power to the police, and decreases accountability in cases where there has been an abuse of power.
Opponents have referred to the measure as "the gag law".
"One of the main concerns is that this law can limit the possibility of recording and disseminat[ing] images of security forces," Serrano said, adding that videos of police taped by activists and journalists have been integral in holding law enforcement agencies accountable for abusive practices.
The law also places restrictions on where citizens can gather in public, making it unlawful to protest outside governmental buildings.
"It is not reasonable that people cannot show their complaints to the representatives which are in the Congress, Senate and other public bodies, this is a concern for us," Maria Serrano stated, adding that Amnesty International also seeks to legalize the kind of spontaneous public assembly made popularly through the use of social media.
Further to such concerns, Amnesty International also underlined the consequences of the law for illegal immigrants, whom the authorities would be able to deport immediately, with no opportunity to apply for asylum.
"This is completely forbidden in international law. And it contradicts many human rights conventions. So really we demand that senators repeal and amend this Aliens law," Serrano told Sputnik explaining that the provision was included in the public security law. "So it means that by their approval of the Public Security Law, the government and the Popular Party are also changing the Aliens Law."
Amnesty intends to lobby Spanish decision-makers to amend the law before it is sent for final approval in the Senate in February.
Recommended Reading :
* The Hypocrisy of Spanish Justice
* Spain Spends EU1 Bln on Riot Gear