Gibraltarians 'Indifferent' over Spanish naval incursions : Poll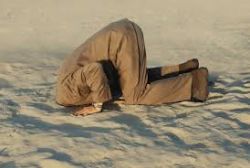 A significant number of Gibraltarians believe that the Rock should take part in Ďad hoc' talks with Spain and the UK, with a strong support for permitting commercial fishing in British Gibraltar territorial Water, providing regulated by licensing system.
Those are the opinions reflected in a recent poll undertaken for GBC, according to a report in the Gibraltar Chronicle.
However, relations with Spain and incursions in Gibraltar waters and airspace are not the most important issues for potential voters.
The results were revealed on a Wednesday evening program and follow the earlier release of the finding that whilst the governing GSLP/Liberal alliance is in the lead most Gibraltarians are currently undecided about how they will cast their vote at a general election.
The result on an election poll was 53% undecided, 33.5% Gslp/Liberals and 13.5% GSD.
And, in an apparent coincidence the very day that the Government has announced a £77m power station contract, the GBC poll finds that a new power station ranks as the first priority amongst those polled.
In order, the issues that would be most important at the next election are: new power station 25%; employment 19%; public finances and commerce/frontier fluidity both 12.5%; housing 12%; traffic/parking 10%; relations with Spain/incursions 8% and; football stadium location 1%. However, asked specifically about the football stadium location 42% were against it being at Europa Point, 36% in favour and 22% uncertain.
On taking part in Ďad hoc' talks 67% said yes, 13% no and 20% did not know. Favoring controlled commercial fishing in BGTW were 47.% with 27.5% against and 255 did not know.
The poll was carried out for GBC by Colourworks and 650 views were sampled.
Recommended Reading :
* UK at loggerheads with Spain over Gibraltar airspace
* Gibraltar seeks legal opinion against Spanish naval incursions