Spain Consumers Call for Electricity Blackout Dec 17th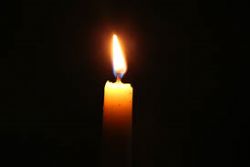 Spanish Consumer Association FACUA has called for an energy blackout on December, 17 at 7pm, to protest against abuses in the electricity sector.
The Association has asked the Government to take steps to set new tariff regulations based on the actual cost of energy production, to carry out a historical audit of the tariff deficit and prohibit power cuts to defaulting users during the winter.
Under the hashtag #Apagón17D, FACUA has called upon the Government to implement a series of measures, insisting on the end of the revolving doors system that sees senior government officials, including prime ministers and MPs, becoming directors of energy companies and vice versa.
The association has also demanded a new tariff regulation based on the actual cost of energy production, plus a historical audit of the tariff deficit.
Moreover, the association requests the Executive to prohibit energy companies from cutting off the power to defaulting families during the winter. It also calls for action against the massive frauds on the part of private providers offering fake flat rates and false discounts to convince users to switch to the private energy sector.
In a country whose citizens are still battling with the consequences of a prolonged period of austerity, the 3 major energy companies netted EU5.896 Mln in 2013 (EU2,572 Iberdrola, EU1,879 Endesa and EU1,445 Gas Natural Fenosa), while still charging disproportionate rates and cutting off power to users who do not have money to pay.
To report the initiatives under the mobilization, the association has set up the following web page FACUA.org/Apagon17D (in Spanish).
The Association is urging consumer to promote the blackout by registering online to explain their experience and spread the videos on social networks with the hashtag #Apagón17D. A number of Spanish celebrities have already uploaded their video blog, which can be viewed on the blackout website.
A Decade of Electricity Price Hikes
FACUA's study on the increase of electricity price hiukes shows that the liberalization policies pursued by the governments of both the Partido Popular and the PSOE have caused a brutal 72% rise for the average consumer over in the last 10 years.
With the average rate of November 2014, the average user (4.4 kW and 366 kWh) paid EU76.01 per month inc IVA. An increase of 72.3% compared to 2004, when the figure was EU44.11 per month.
In ten years, the price of kW of contracted power has risen by 154.5%, from 1.75 to 4.46 per month and the amount of energy consumed has increased 54.9%, from 9.95 cents per kWh ten years ago to 15.41 cents last November.
Recommended Reading :
* EU to investigate Spain's illegal energy bills
* Spain's average electric bill up 19% since January