Number of evictions in Spain rises in Q3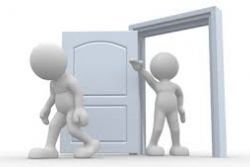 The number of evictions carried out in Spain between July and September 2014 was 7.3% higher than in the same period in 2013, according to a study published on Friday.
The General Council of Judicial Power (CGPJ) confirms that 13,341 evictions were carried out during the third quarter of the year, with 43.4% of those due to foreclosure on the mortgage, while 51.3% were for non-payment of rent and 5.2% for other reasons.
The Catalan region in the north-east of Spain saw the majority of evictions with 22.2% of the total, followed by the Valencia Autonomous Community (16.4%), Andalusia (15.8%) and Madrid (11.6%).
As well as looking at the number of evictions, the CGPJ also looked at the number of companies and individual filing for bankruptcy during the period, finding that had fallen by 21.6% with respect to July and September 2013.
Madrid was the region suffering the most with 20.4% of the total, followed by Catalonia (19.4%), Andalusia (13.3%) and Valencia (11.8%).
Finally there was a reduction in the number of appeals for wrongful dismissal, with 25,571 appeals received during Q3, 18.3% down on 2013.
Recommended Reading :
* Spain recorded 184 evictions a day in 2013
* Spain's eviction law "Unconstitutional" : PSOE