Expats Struggle to Gain UK Mortgage Approval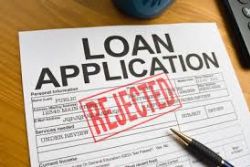 Since the financial meltdown a few years ago British banks have tightened their requirements for mortgage finance. Larger deposit requirements, smaller income multiples and increased checks on an applicant's financial situation are all designed to lower risk for both applicant and bank.
While there are logical reasons behind these changes, to help avoid a similar financial fiasco, not everyone is happy of course. Property prices in the UK have now largely recovered, meaning that they're out of reach for the vast majority of first-time buyers. There is a risk that the meltdown has created a generation on renters, stuck as they are without the income or deposit to buy into the UK property market.
Now however it seems there is one more group finding themselves left out in the cold; namely expats. In the past a wide range of UK banks and specialist mortgage lenders were willing to lend money to expatriates seeking to purchase a house in Britain.
Strong finances and a long work history were normally enough to convince UK banks that you were a reliable borrower who could be trusted. And if you weren't, the rapidly-rising property market still meant there was a fair chance of the bank making money if a property had to be repossessed and resold.
Now though things have changed. Lenders are more fidgety than ever before about lending money to anyone but the most qualified individuals.
Sadly expats who have been living and working outside of the UK will find that their credit has suffered, making them appear as "high risk" individuals.
According to recent statistics, there were 19 mortgage lenders actively doing business with expats in 2004. These days that figure is down to 7.
That means that twelve mortgage lenders have either gone out of business or changed their rules enough so as to not service expat buyers.
The choice of just seven lenders means little competition in the market. The knock-on effect is that mortgages for expats - if they're approved - can be far more expensive than mortgages for UK residents with established credit and employment histories.
As one final nail in the coffin, some of these few remaining lenders focus specifically on buy-to-let mortgages. This further rules them out if expats are seeking to relocate to the UK in order to live; they'll be contractually prevented from moving into the very house they bought.
Interestingly, at present overseas investors are currently not required to pay capital gains tax on any money they make when they sell a UK property. However, this is all set to change in 2015 when a new rule comes into force requiring payment just as is expected of UK citizens.
Recommended Reading :
* Tax hikes for UK home owning expats
* 1/5th of British expats in Spain left in 2013