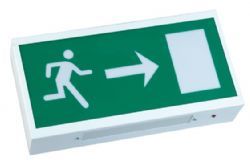 As promised, Google News ceased operations in Spain earlier today, a move which the web stalwarts claimed was the result of a new law that would have required it to pay publishers for their content.
Last week Google announced their intention to cease operations in Spain.
Today, the company posted a notice on the Google News Spanish site confirming the action.
"We're incredibly sad to announce that, due to recent changes in Spanish law, we have removed Spanish publishers from Google News and closed Google News in Spain," the message read.
The root of the problem is a new Spanish law due to that take effect January 1st, which requires search engines to pay publishers for the right to display snippets of text from stories and headlines. The law was passed amid broader concerns from publishers across Europe that Google wields too much power.
But Google said its news service does not make money since it doesn't display advertising on the site. As such, the company said operating under such a law was "not sustainable."
Recommended Reading :
* Spain's media in Google news U-turn
* Google news Spain to close operations