Amazon Spain partners with Correos for 'Click and Collect'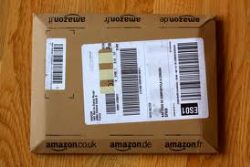 Amazon is partnering with Spain's national postal service to provide its customers with "click and collect" points across the country, with the online retail giant will now offering 2,400 Correos post offices as collection points for its customers in Spain.
The move will triple the size of Amazon's existing network of collection points in Spain, with the post offices joining Amazon's existing network of local shops providing collection services, saying how collection points had become a preferred delivery option for many consumers and that the network of thousands of post offices would provide maximum convenience for consumers.
Francóis Nuyts, the chief executive at Amazon Spain, said: "With this service we're making shopping even more convenient at Amazon.es. This Christmas, Amazon.es customers can not only buy their gifts from the comfort of home and avoid the queues, but also pick up their purchases at any of the more than 3,500 collection points available, whether they are post offices or one of hundreds of local stores throughout Spain."
Click and collect
Consumers in Spain purchasing items from Amazon will now be able to select the post office where they want to pick up their item, with Amazon's system displaying opening hours and locations for each post office. Items can be picked up by consumers providing identification and the order number, with the possibility of authorising a third party to collect the item.
Correos confirmed that Amazon will notify their customers when an item is available for collection, and the items will remain stored at the post office for 14 days before it is returned undelivered.
The click and collect service is available free-of-charge for Amazon's subscribers, and for the same cost as standard delivery - EU2.99 - for other customers.
Javier Cuesta, the president of Correos, said Amazon's use of post offices added the network to the existing use of 30,000 postmen and women in distributing the e-commerce firm's products - making Correos "the largest distribution network in Spain, offering complete territorial coverage".
Cuesta said: "This is another step towards our goal of contributing to the development of e-commerce, to match the delivery experience with the online purchasing experience, so that receiving shipments is simple, flexible and as satisfying as shopping through Amazon."
Recommended Reading :
* Amazon opens 1,200 collection points across Spain
* Spanish online sales up 27% in Q1