Spanish regions likely to overshoot deficit targets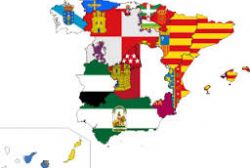 Spain's autonomous regions are likely to overshoot their budget deficit target this year and in 2015, the country's new fiscal watchdog said, urging the central government to act to prevent them overspending.
The 17 autonomous regions are supposed to end 2014 with a collective deficit of 1% of GDP, and to cut that to 0.7% in 2015.
AIReF, an independent fiscal authority created after Spain was forced to ask Europe for a EU41.3 Bln aid package for its weakest banks, said in a report that the 2 deficit goals were "very hard to achieve".
Nine of the 17 regions - including Madrid and wealthy Catalonia - were at risk of missing their individual targets in 2015, the watchdog said.
Overspending by the regions came under scrutiny when Spain found itself at the centre of a euro zone debt crisis in 2012, the year it also had to bail out its banks, many of which had been controlled by local governments.
Madrid has wielded major spending cuts in recent years as it tried to rein in the deficit. The centre-right government has pressured regions to keep spending in check, though it has refrained from meddling directly with local finances.
It is now looking at ways to further ease financing for the regions, potentially by mutualising debt, as some have had trouble accessing markets alone and needed special liquidity lines during a deep recession.
Spanish officials have said the country as a whole should be able to meet its deficit target of 5.5% of GDP for 2014. But the Bank of Spain has already warned that meeting a goal of 4.2% of GDP in 2015 will be tough.
Spain closed 2013 with a deficit of 6.33% of GDP, inside a 6.5% goal agreed with Brussels, after a revision of the methodology used to calculate GDP.
Recommended Reading :
* Bank of Spain calls for increased deficit cutting effort
* Catalonia announces new independence plan