Spain considering extension to TV reset deadline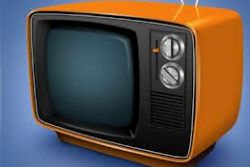 The Spanish government is considering the possibility of extending the 31st December deadline by which to complete the latest Digital Terrestrial Television (DTT) migration.
Speaking at a Europa Press event, Spain's industry minister Jose Manuel Soria said the government may allow broadcasters to continue simulcasting beyond the migration deadline. "Right now, we are considering whether to extend the term or whether simulcast broadcasts will indeed end on 31st December," said Soria, who added that the decision will be announced before the end of the year.
A number of Spanish trade bodies, including free to air TV association Uteca and Abertis Telecom, recently called for a three-month extension to the 31st December deadline, claiming there simply isn't enough time to retune DTT aerials to comply with the new digital dividend.
The retuning affects around one million buildings, housing some 55% of the Spanish population, and is expected to cost EU286 Mln.
Recommended Reading :
* 35% of Spanish homes could loses digital TV by Christmas
* Spain now most expensive for TV football