Spain citizenship offer is 'empty gesture'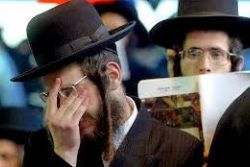 Spain's decision to offer passports to descendants of Jews expelled under the Inquisition has been attacked as gesture politics after it emerged that those seeking naturalisation would have to clear a series of hurdles before being granted citizenship.
Revisions to legislation during a congressional committee last month mean that applicants would be tested in Spain by a government-approved notary on their knowledge of Spanish and Sephardic culture.
If they pass, they would need to return to Spain at a later date for another procedure.
Leon Amiras, chairman of the Association of Olim from Latin America, Spain and Portugal, explained that the changes "render the bill declarative but ultimately meaningless".
He added that "the law would be an empty gesture. Ordinary would-be applicants are not going to jump through these hoops".
Recommended Reading :
* Spain approves return of the Jews
* Almost all Jews eligible for Spanish Citizenship
* Spain grants rights of dual nationality to Sephardic Jews