10 Spanish Banks Reported for Illegal Fees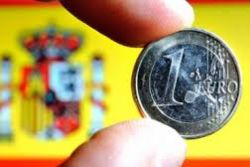 Spanish Consumer Association FACUA has reported 10 banks for charging fees on accounts used exclusively to pay mortgages or loans.
The Banks specifically named by FACUA for such 'abuses' are Santander; BBVA; La Caixa; Bankia; Banco Popular; Bankinter; Banco Mare Nostrum (BMN), Liberbank; Caixa Ontinyent and NGC Banco (Abanca).
Complaints have been sent to the Bank of Spain (Banco de Espaņa), the Spanish Agency for Consumer Food Safety and Nutrition (Aecosan, according to its initials in Spanish) and the regional consumer protection authorities.
Banks are charging fees that are not justified in any service expressly requested or accepted by their clients, in accounts whose only transaction is the monthly transfer for the repayment of their loan.
FACUA has processed numerous complaints from those affected by such charges being made. Banks typically reimburse fees acknowledging their illegality, although sometimes they charge them again a few months later, knowing full well that the efforts involved in submitting a complaint is just too discouraging to many of those affected.
Law 10/2014, of June 26, on the management, supervision and solvency of credit institutions establishes in Article 5 that "commissions or expenses can only be applied on services specifically requested or subscribed by the customer and only if they correspond to services actually rendered, or incurred expenses that may be debited".
In its complaint, FACUA warns that as the Banco de Espaņa stated in his 2012 Report on its Claims Service that "It is not the customer's responsibility to bear any fees for the maintenance and/or management on accounts used solely for the purpose of receiving interests on deposits or repaying a mortgage".
FACUA also argues that the fees charged on accounts used to pay loans are breaching regulations implemented by the General Law for the Defence of Consumers and Users. Article 62.2, specifically states these charges are "onerous or disproportionate to the exercise of the rights granted to consumers in the contract".
The law also considers unfair "to charge for products or services not actually used or consumed" (Article 87.5), and prescribes the supplier to "make available to the consumer and user in a clear, understandable and appropriate manner to the circumstances, the relevant, accurate and sufficient information about the essential terms of the contract" (Article 60).
Recommended Reading :
* Study Into Bank Charges in Spain