Airline declares 'No interest in flying to Castellon Airport'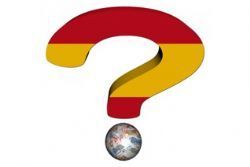 Air Nostrum, the Iberia Airline franchisee for domestic flights, has commented how they have no immediate plans to operate routes to and from Castellon Airport.
Carlos Bertomeu, the Airline's President made the comments to journalists to mark the 20th anniversary of the first Air Nostrum flight.
Bertomeu conceded that the airline had built it's business on flying to and from Spain's smaller regional airports, with lower numbers of flights, and did not rule out the possibility of looking at Castellon Airport again in the future.
He went on to say how the opening of the facility was undoubtedly good news for the region of Valencia - where the Airline itself is based - but that they will wait until such a time that there is a sustainable demand for commercial flights to the area. - "We only fly to Airports where there is opportunity and low risk", he told the press.
Bertomeu went on to say how he was not surprised to see a significant drop in passenger numbers in the forecast given by Aerocas at the start of the project mores than 5 years ago, and those given by the new operator of the facility, SNV Lavalin.
As recently as August 2013 the Regional Ministry of Development predicted that 355,000 passengers would use Castellon Airport in Year 1, growing to 860,000 per year by year 5, However current forecasts by SNV Lavalin are that the facility will see 35,000 passengers in year 1, and not grow to 1 Million until year 15.
Bertomeu commented "Exactly what they based their original forecast on, I can't say". And for that matter, neither can we.
Recommended Reading :
* Report : Spain CAN sustain airports within 90km of each other
* Castellon airport to open end 2014
* EC slams wasteful spending at Spanish Airports
* Castellon Airport : 655,000 passengers per year 'worst case scenario'