Spain's DGT clamp down on road safety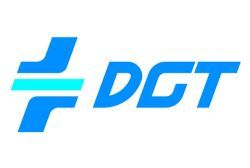 Since the launch of the DGT's 'comprehensive surveillance plan' on Friday 12th December, the Guardia Civil has reported a total of 14,289 infractions - of which 8,197 were related to speeding issues.
As in previous years, the DGT has increased surveillance on major roads over the Christmas period due to the increase of road traffic traditionally seen.
Over the Christmas holidays in 2013 some 940 people were killed and 4,099 were seriously injured on Spain's major roads.
Penalties
Failure to adhere to the legal speed limit can be punishable with fines of between EU100 to EU600 and the loss of 2 to 6 points, whilst caught driving whilst over the legal limit for alcohol can result in fines of EU500 and the loss of 4 points. Being caught driving at twice the legal limit can see the penalty jump to EU1000 and the loss of 6 points.
Being caught driving under the influence of drugs also carries the penalty of an EU1000 fine and loss of 6 points.
Aside from being a road-safety infraction, being caught driving under the influence of alcohol or drugs is also a criminal offence, which could carry additional punishments such as imprisonment or loss of the driving licence.
The use of Helicopters has been applied this year to monitor road-users, with operators radioing details to Guardia Civil officers on the ground to intercept any drivers caught speeding, or driving erratically. Aside from any speeding issue, officers will then automatically test the driver for drigs and alcohol, together with check the car's documentation to ensure the ITV and Insurance is compliant.
The Christmas initiative will involve 12 Helicopters, 1,800 DGT Employees and 3,000 Guardia Civil officers.
Recommended Reading :
* What owners of a Spanish Vehicle 7 - 10 years old need to know
* Spain's most popular driving infractions : DGT report