Spain's El Gordo 2014 Lottery Results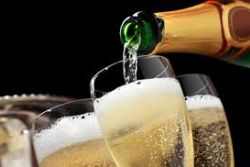 Spain's 2014 'El Gordo de Navidad' 2012 Christmas Lottery drawn commences at 10.00 am this morning (09;00 GMT), with the jackpot prize number being expected to be drawn sometime between 11.00 am and noon.
In previous years each jackpot number has been worth up to 520 Million Euro in total, with anywhere between 100 - 150 series being published with the same number, each series then having ten 'Deicmo's'. Each Jackpot Decimo takes EU400,000.
This year also marks the 2nd year in which all lottery winnings above EU2'500 will be taxed at 20%.
Full details of all winning tickets, together with their corresponding prize, can be seen by clicking the 'results' button on the website >> HERE <<
Recommended Reading :
* Spain's El Gordo lottery tax breakdown
* Spain's El Gordo Christmas lottery underway