Spain's Liberbank repays EU124 mln in state rescue funds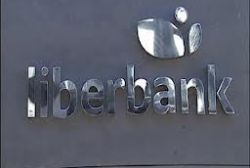 Spain's Liberbank said on Tuesday it had repaid EU24 million that it received as part of the country's EU41.3 billion bailout from Europe in 2012.
Repaying the aid should now allow Liberbank to start paying dividends.
The bank was listed and restructured following its bailout.
Liberbank's rescue was in the form of bonds that could convert into capital, and which were subscribed by Spain's bank restructuring fund FROB.
Recommended Reading :
* 10 Spanish Banks reported for illegal fees
* Spain's Liberbank failed ECB test