Spain expects 17 Million road journeys this Christmas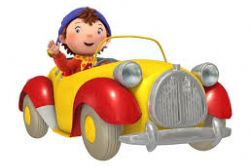 The DGT is expecting a total of 17 Million journeys to be made on Spain's roads over the Christmas holiday period.
As in previous years, the Agency has split the main movement of traffic into 3 Phases :
Phase 1 -"Christmas" : From Thursday 19th to Thursday 25th, where a total of 6.7 Million Journeys are expected.
Phase 2 - "New Year" : From Friday 26th until Thursday 1st
Phase 3 - "Three Kings" : From Friday 2nd until Tuesday 6th
The areas likely to be most affected by an increase in road traffic are those popular with Winter sports, second homes and major shopping areas.
Aside from the usual seasonal focus on clamping down on drinking whilst under the influence of drugs or alcohol, the DGT are also working closely with the Guardia Civil to ensure that traffic flows as smoothly as possible, and as such initiatives such as restricting the times when special freight (such as needing a Police escort) can use the roads, together with suspending any road works, will be employed.
The initiative follows the DGT's road safety initiative, launched at the start of the month.
As of the 18th December the Guardia Civil had already issued 26,349 infractions for issues such as speeding, drink-driving or dangerous driving, whilst a further 555 drivers have been stopped having committed multiple driving offences.
Aside form the usual road safety measures, and in order to assist drivers with a successful trip this Christmas, the DGT has also suggested that the following points are considered :
* The use of snow chains in mountainous areas, where snow is prevalent, avoiding rapid accelerating, braking and overtaking in such conditions.
* Observing the seasonal electronic message boards reporting on road conditions at all times.
* Keeping a safe distance from the car ahead.
* Ensuring the proper use of lighting - especially in fog or rain, or when visibility is impaired.
*Keep in the right-hand lane wherever possible incase of having to stop suddenly
Recommended Reading :
* Spain's DGT clamp down on road safety
* What owners of a Spanish Vehicle 7-10 Years old need to know