Spain allocates further EU700,000 in startup grants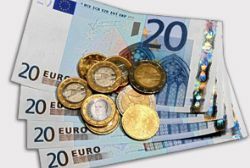 Spain's Information and Communications Technology (ICT) development agency - Red.es - has announced that a total of EU 700,000 in grants will be awarded to public and private entities that provide acceleration, as well as training and mentoring, to entrepreneurs in the ICT sector.
The grants will be distributed by Red.es on behalf of the industry ministry and will be handed out to startups in the digital (marketing, e-commerce, content and services) and emerging technologies (cloud computing, smart cities, big data and Internet of Things) sectors.
Applicants have until 30th January to submit their projects.
Recommended Reading :
* Spain's business culture blamed for zero growth