Study into Spain's Taxi Fares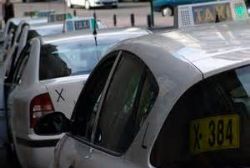 Spanish Consumer Association FACUA has carried out an analysis on taxis fare across of 45 cities in 2014, which shows how costs can vary as much as 131.7% for similar journeys.
Tarragona was found to be the most expensive for Taxi fares, followed by San Sebastian, Gerona and Pamplona.
The cheapest cities were Las Palmas (Gran Canaria), Arrecife (Lanzarote) and Santa Cruz (Tenerife).
The biggest cost variations were observed on the shortest day rides (minimum fare plus a km or minimum charge), which vary from the EU5.33 charged in San Sebastian to the EU2.30 charged in Arrecife - showing a difference of 131.7%.
Weekend Evening Fares Most Expensive
The report also found that 10 of the 45 cities analysed increased their evening rate at weekends, referring to this as the 'special tariff', with Bilbao, Barcelona, Granada, Pamplona and Seville being named as the worst offenders.
The application of supplements of up to EU1.20 in Huelva or 25% in Cordoba, were also singled out by FACUA for cause of complaint.
The city of Malaga also implements a supplement of EU2 that affects both weekends and work days between midnight and 06:00.
FACUA holds that there is no reason as to why an evening service should be more expensive on the weekends, and not have the same tariff as working-days nights, and warns that local administrations should guarantee that there are enough taxis to cover the demand at these times - considering that this is a public service - and not increasing the tariffs.
The report also criticized the application of supplements for journeys that start or finish at airports or train or buses stations, since there is not a superior service to justify this. It also rejects fixed tariffs on trips from or to these destinations, since these reflect poor service for most users.
City by City
The report analysed journeys of 1, 5 & 10 Km, during day, night and weekend nights (IVA included) to allocate points for each criteria (the higher the points, the higher the typical cost). The following results are therefore shown in order of most expensive to cheapest ;
Tarragona (88); San Sebastián (64); Girona (52); Pamplona (52); Lleida (50); Valencia (49); Toledo (46); Alicante (44); Madrid (44); Murcia (44); Castellón (43); Ourense (43); Granada (42); Lugo (42); Sevilla (42); Ávila (41); Barcelona (41); Burgos (41); Gijón (41); Oviedo (41); Palencia (41); Pontevedra (41); Salamanca (41); Segovia (41); Valladolid (41); Badajoz (40); Bilbao (39); Ciudad Real (39); Málaga (39); Córdoba (38); Santander (38); Logroño (37), A Coruña (34), Palma de Mallorca (32), Cuenca (31), Zaragoza (31), Huelva (27), Almería (26), Jaén (23), Melilla (23), Cádiz (19), Ceuta (11); Santa Cruz de Tenerife (0); Arrecife (Lanzarote) (0) and Las Palmas (0).
The report also notes that fares across all cities have increased an average of 1.5% from 2013, with the largest individual increases seen in Cuenca (14%), Badajoz (4.3%) and Murcia (3.9%) - The Region of Murcia approved 2different tariff changes in 2014 - the last one it nullifying the minimum fare.
Cost per Km
The average cost per Km was observed at EU0.89 (daytime) and EU1.11 (evenings & holidays) - with a 24.7% difference between the two rates.
Cost differences between the cheapest and most expensive cities reached 89.8% at day tariff and 137.3% at night and holidays tariffs.
For day tariffs, Castellon was the most expensive cost per Km at EU1.12, followed by Ourense and Valencia, both at EU1.08.
For night tariffs, the most expensive are Toledo (EU1.40); Lugo (EU1.39) and Pontevedra (EU1.37) per Km.
The cheapest cost per Km - for both day and night - were all found in the Canaries, with Arrecife (EU0.59); Santa Cruz (EU0.60) and Las Palmas (EU0.63).
Overall, the average cost per Km has increased average 1.4% for day tariff and 1.7% for night and holidays tariff.
The biggest increase, both at day and night tariff, has been in Cuenca, 6.7% for day tariff and 15.8% for night tariff (it has now started to differentiate between night and holidays tariff, but it used to have the same for both).
Minimum fare
The average minimum fees for a daytime journey was reported at EU1.83 - jumping by 33.9% to EU2.45 for nighttime and holiday journeys.
Minimum fees vary by 350% for day tariff on working days and 344.2% for night and holidays tariff, depending on the city.
The most expensive is San Sebastian, EU4.05 for day tariff and Tarragona for night and holidays tariff, at EU5.33. The cheapest minimum fees were recorded in Ceuta, EU0.90 for day tariff, and Castellon with EU1.20 for night tariff.
Minimum journey costs have increased by 2.3% for day tariff and 2.6% for night tariff on the same 2013 study. The biggest increase was observed in Murcia, with 33.3% on day tariff and 24.6% on night tariff since the recent withdrawal of the minimum rate.
Minimum charge
The average minimum charge (what they charge you, in addition to the minimum fare, for the minimum distance ridden) is EU3.26 for day tariff and EU4.31 - a 32.2% difference between days and nights.
Minimum charges vary up to 213.5% (days) and 194.3% (nights and holidays), with the most expensive city being San Sebastian with a daytime rate of EU5.33, increasing to EU6.18 at nights, including a 1.8 km journey or ride or 5km ride.
The cheapest city is Las Palmas, at EU1.70 (day tariffs) and Barcelona, EU2.10 (night tariff), where both the minimum charge and minimum fares are the same.
The minimum charge has been observed to have fallen this year by an average of 0.2% at day tariff and has risen 0.1% on night tariff, with the largest being in Cuenca (6.6% at day tariff and 19.7% on night tariff), and Madrid, (4.4% at day tariff and 23.4% at night tariff).
On the other hand, Murcia has withdrawn the Minimum charge altogether, so the price has fallen 32.4% for day tariff and 38.4% for night tariffs compared to FACUA's 2013 report.
This is followed by Castellon, with a fall of 5.9% and 7.4% respectively.
Airport Trips
A number of cities analysed also have fixed rates - in many cases with a supplement and / or minimum fare to and from Airports.
In Seville, the tariff for this type of journey averages EU22.20 on days and EU24.75 on nights.
With regards to cities with such Airport charges, Madrid and Badajoz have the most expensive minimum rate (applied to rides starting on airports), at EU20, followed by Malaga at EU15.21 for days and 19.01 Euros on nights.
Recommended Reading :
* Change to Alicante Airport Taxi Regulations
* Uber Drivers in Spain Face up to EU18,000 Fines