Latin Americans lead increase in foreign visitors to Spain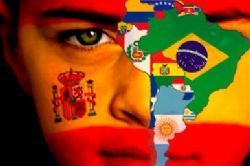 Latin American tourists choosing Spain as a holiday destination have increased by 17.4% over the past 12 months, whilst the amount they spent soared by 36.7%, according to a report published by the Ministry of Industry and Tourism yesterday.
The major visitors by nationality included 400,000 Brazilians and 350,000 Argentinians.
The report also noted how for the month of November alone the amount of money spent by Foreign Tourists reached some EU2.9 Billion - up 1.7% on the same period last year - largely down to the fact that the number of tourists coming to the country was up by 2.9%.
The increase in spending was attributed to Latin American, French and German nationals in particular, who have been spending more than in previous years.
According to the report, in the first 11 months of 2014 Spain was visited by 61.7 million foreign tourists, 7.2% more than the first 11 months of 2013.
With Spain being one of the most popular destinations for the Christmas and New Year period, estimations are that 2014 will end with some 64.7 Million Foreigners having visited Spain.
Recommended Reading :
* Spain beats annual tourism record with a month to spare
* Spain sets another record for foreign tourism